The permafrost exhibit "Under the Arctic" developed by the Oregon Museum of Science and Industry is now at Dynamic Earth, in Sudbury. The LU Permafrost Research Laboratory worked with Dynamic Earth to add a Canadian component, and participated in the opening events on Feburary 11th, 2020.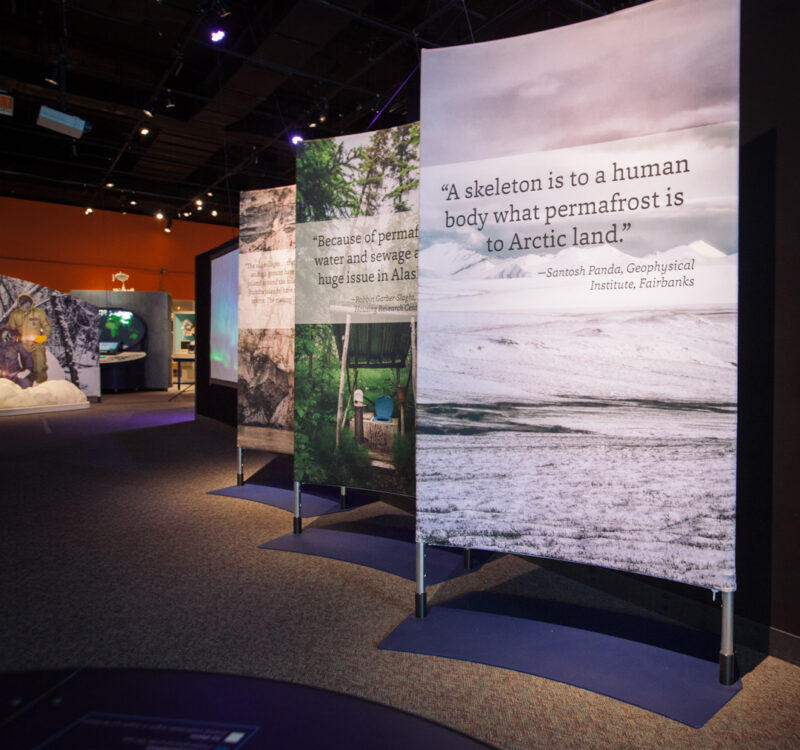 The Canadian component of the exhibit includes a large map of permafrost distribution in Canada, and photos of permafrost features found accross the country (thank you to A Lewkowicz, A Kirkwood, S Kokelj, N Mykytczuk, T Pretzlaw, N Basiliko, and A Boisson for providing photos from across the country!).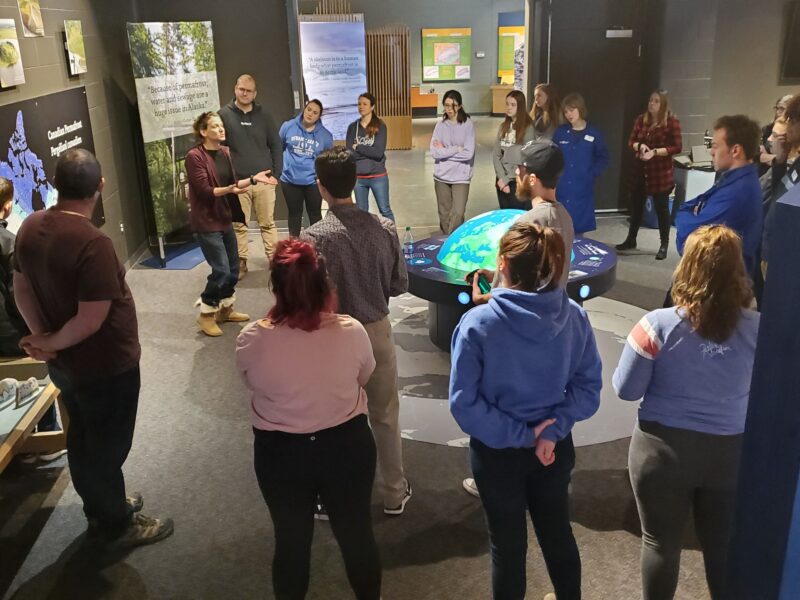 Just before the opening, Pascale joined Dustin and Jennifer to help train the interpretive staff (the 'Bluecoats') who will be working with the public in the permafrost exhibit.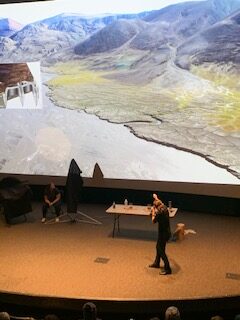 On the day of the opening, Sudbury.com was there to make a video and article on the event, which included a press release and a presentation by Pascale, Adam, and Cassandra to a group of about 90 students (grades 4 to 6).
We had a great time working with Dynamic Earth/Science North, and are happy to have contributed to this awesome permafrost exhibit in Sudbury!