Dr. Pascale Roy-Léveillée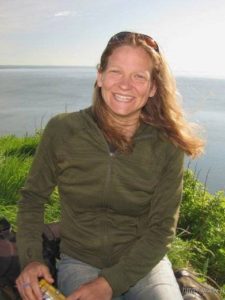 Pascale is an Associate Professor of Geography at Université Laval, where she holds the Partnership Research Chair on Permafrost in Nunavik under the Sentinel North programme and the Quebec Government plan for a green economy 2030. Pascale is a member of the Centre d'Études Nordiques. She is also an adjunct professor at Laurentian University, where she is part of the Living with Lakes Research Centre / Cooperative Freshwater  Ecology Unit. Pascale co-leads PermafrostNet's research under theme 4: permafrost hazards.
Pascale's research considers permafrost conditions and patterns of permafrost degradation in Arctic and sub-Arctic peatlands, and is conducted in collaboration with communities living in permafrost landscapes. Her current work focuses on thermokarst lake initiation, permafrost degradation near thermokarst lakeshores, and permafrost recovery in drained lake basins, and takes place in Northern and central Yukon.
---
Dr. Nathan Basiliko
Nathan is a Canada Research Chair in Environmental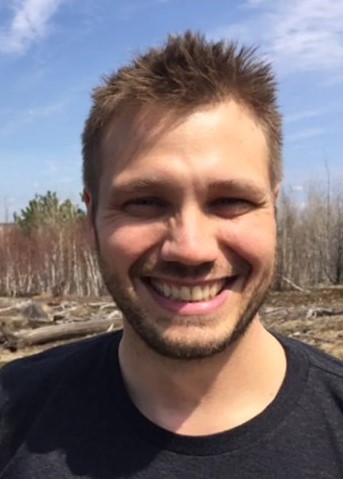 Microbiology, a Professor in Biology cross-appointed to the School of the Environment, and is part of the Living with Lakes Research Centre. His research explores soil and sediment microbial communities and microorganisms, with a focus on microbial responses to human-induced environmental changes that have consequences for greenhouse gas fluxes, nutrient, pollutant, and carbon dynamics, as well as broader ecosystem sustainability. A list of his publications is found here (Google Scholar).
---
Dr. Kevin Turner
Kevin is an Associate Professor in the departments of Geography and Tourism Studies and Earth Sciences at Brock University, where is a member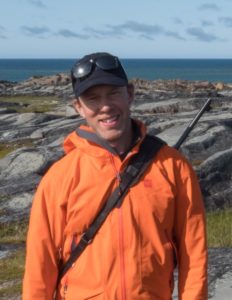 of the Environmental Sustainability Research Centre and a co-founder of the Water and Environmental Laboratory. Kevin is a hydrologist with interests in geomorphology, permafrost, active layer dynamics, thermokarst, isotope hydrology, paleolimnology, geomatics and spatial analysis. His research aims to refine our knowledge of how climate-induced landscape changes are affecting the hydrology and carbon balance of northern lake-rich landscapes. A list of his publications is found here (Google Scholar).
---
James Seward
James is pursuing his Ph. D. in Boreal Ecology at Laurentian University, and his project examines various aspects of microbial ecology in peatlands, including links between microbial respiration and unfrozen water content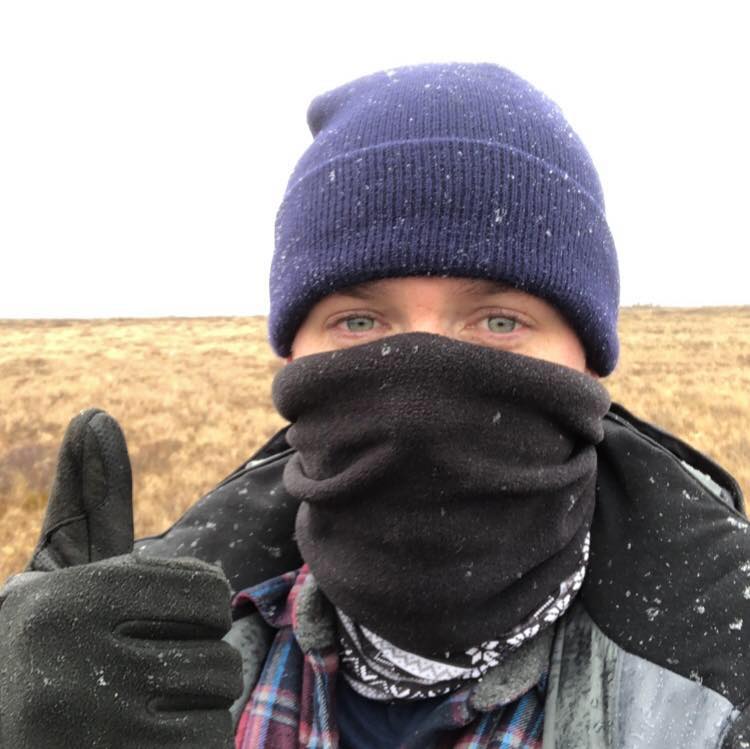 in seasonally frozen ground and permafrost; the effects of elevated CO2 and temperature on peatland restoration and function; and the impacts of smelter contamination on soil microbial communities. James completed a Masters of Science in Biology with a concentration in cell and molecular biology at Appalachian State University, under the supervision of Dr. Suzanna Bräuer.
---
Tabatha Rahman
Tabatha is completing her Ph.D. in Geography with a thesis project that investigates wedge ice in the Barrens of the Hudson Bay Lowlands and its impacts on landscape evolution.  Her thesis research includes remote sensing, drilling, geophysics (GPR), and isotope analysis. Tabatha is part of PermafrostNet and PermaRail, a project funded by Transport Canada. She works in close collaboration with committee members Dr. Steven Wolf (GSC) and Dr. Duane Froese (UoAlberta), as well as with Arctic Gateway Group, which manages the Hudson Bay Railway.
Poster
Rahman T, Roy-Léveillée P, (2022) Volume, morphology, and development of ice wedges in the Barrens of the Hudson Bay Lowlands, northern Manitoba. ArcticNet, December 4 to 8, 2022, Toronto. doi:10.13140/RG.2.2.21979.44325
---
Adam Kirkwood
Adam is completing his PhD. Biology with a thesis project that investigates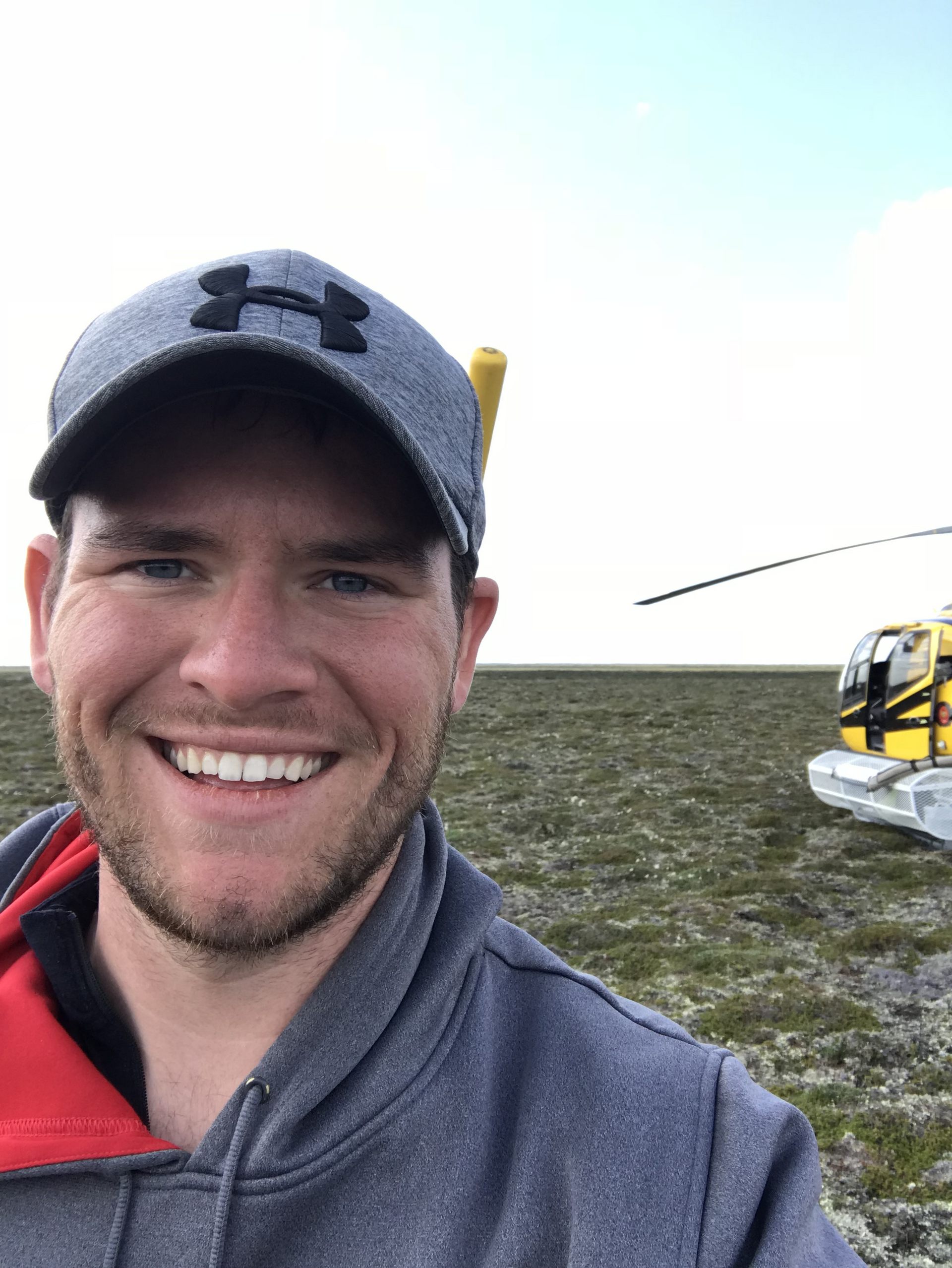 the microbial production of greenhouse gases from degrading palsas in the Hudson Bay Lowlands of Far North Ontario. He is co-supervised by Pascale and Nathan and is working in collaboration with Maara Packalen and Jim Mclaughlin of the Ontario Ministry of Natural Resources and Forestry. Adam was a WCS-Weston fellow in 2017-18, and his field work took place near Peawanuck, in Winisk First Nation Traditional Territory. His research will help understand how this area may respond to climatic change and what controls the emissions of methane and carbon dioxide from degrading palsa fields. Adam has previous research experience at the Northern Ontario School of Medicine in the field of remote sensing for environmental applications such as mapping and predicting cyanobacteria blooms.
Poster
Kirkwood, A, Roy-Léveillée, P, Basiliko, N, McLaughlin, J. (2018) Greenhouse gas emissions from thawing permafrost in Polar Bear Provincial Park – ᑲᑎᑭᑌᐠ ᐱᑐᐡ ᑲᑎᑭᐠ ᐁ ᐃᔑ ᑭᔑᑲᐠ. Mushkegowuk Climate Summit 2018, January 24-25, 2018, Timmins, ON. doi: 10.6084/m9.figshare.5852010
Conference proceedings
Kirkwood A, Roy-Léveillée P, Basiliko N, Asemaninejad A, Mykytczuk N, McLaughlin J, Packalen M. (2018) Microbial methane and carbon dioxide production in permafrost peatlands of the Hudson Bay Lowlands. American Geophysical Union 2018 Fall Meeting, December 10-14, 2018, Washington D.C, USA.
News stories
Adam Kirkwood interviewed by Markus Schwabe on CBC Morning North regarding  Day of Climate Education and Relationship Building at Laurentian University, in support of the local Youth's Friday for Future Climate Strike.  March 1st, 2019.
---
---
---
Former team members
---
---
Chantae Robinson
Chantae completed her M.Sc. Biology with a thesis project on investigates  shrubification patterns and implications for nutrient cycling near Churchill,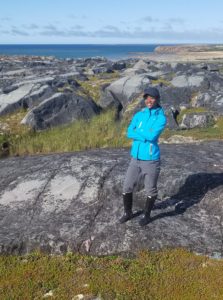 MB. Her thesis research included remote sensing, the final stages of a 10 year litter bag decomposition study in sedges and dwarf birch, and the characterization of soil microbial communities. Chantae was co-supervised by Nathan and Pascale and worked in collaboration with Kevin Turner (Brock University) and Paul Hazlet (NRCAN-CFS). Chantae's work increased understanding of the impacts of climatic change on vegetation cover and nutrient cycling in tundra environments located close to the forest-tundra transition. Chantae is now a medical student at the Northern Ontario School of Medecine.
Poster
Robinson C, Roy-Léveillée P, Hazlett P, Horrigan E, Basiliko N (2019) Comparing the decomposition rates of Betula glandulosa and Carex aquatilis in context of climate-induced "shrubification" of tundra ecosystems. 2019 Canadian Soil Science Society & Canadian Society of Agricultural and Forest Meteorology Annual Meeting, July 9 to 13, 2019, Saskatoon. doi:10.60684/m9.figshare.9457145
---
Candice Remillard-Scott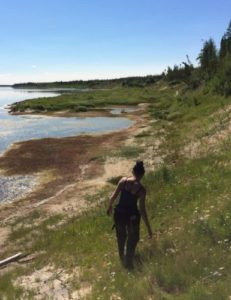 Candice completed her B.Sc in Environmental Science with a specialization in Geography, and a certificate of geographic techniques. Her thesis project examined relations between land cover and the occurrence of near-surface permafrost near the community of Fort Severn, Ontario, where she conducted field work in summer 2017. Her work with satellite imagery and field data lead to the development of a map and a preliminary assessment of permafrost distribution near the community, which is located in the continuous permafrost zone of the Hudson Bay lowlands.
Poster
Remillard-Scott C, Roy-Leveillee P, Sarrazin-Delay, C, Pearson, D (2018) The distribution of permafrost near fort Severn Ontario. In 2018 International Geographical Union – Canadian Association of Geographers – National Conference for Geographic Education, August 6-10 2018, Quebec City. doi:10.6084/m9.figshare.7026362
---
Emma Ciric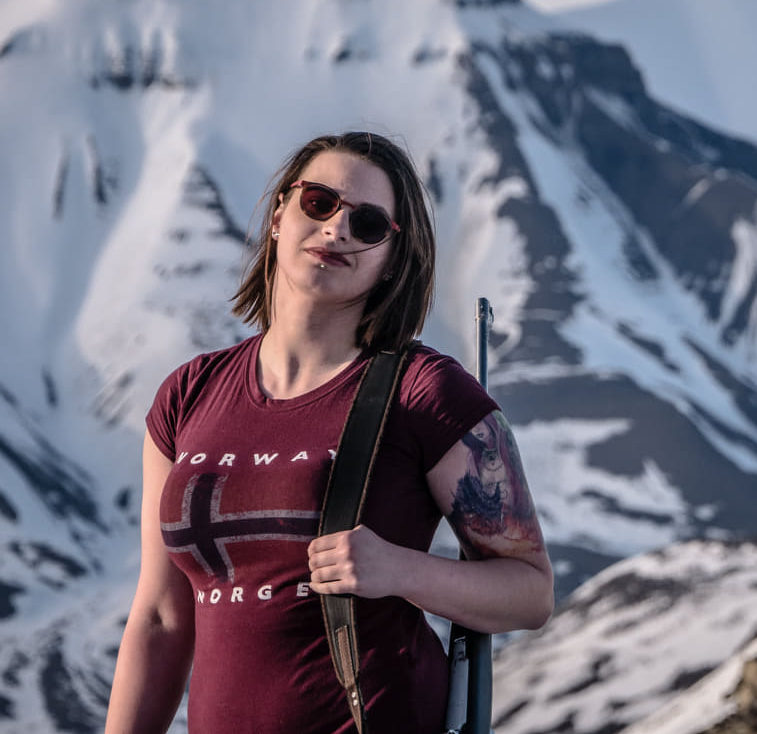 Emma pursued a BA in Geography with a minor in biology and a certificate in geographical techniques (GIS, air photo interpretation, etc) at Laurentian. Her thesis project aimed to describe and assess beaded stream distribution in the valleys of the Blackstone and East Blackstone rivers near Chapman Lake, in central Yukon. Emma presented her thesis work at the Canadian Association of Geographer Annual Meeting and graduated in 2017. Emma went on to pursue a MSc in Coastal and Marine Science at the University of Algarve, in Portugal, and worked on methane emissions from open system pingos in Svalbard for her thesis.
Poster
Ciric, E, Roy-Leveillee, P (2017) Beaded Streams: A case study in the Blackstone Uplands, Yukon, Canada. Canadian Association of Geographers 2017: Towards a Just and Sustainable World, May 29-June2, 2017, Toronto, ON. doi:10.6084/m9.figshare.5786793.v1
---
Mary Kerr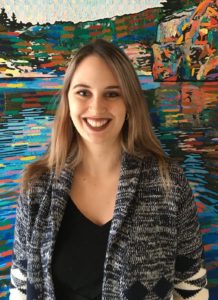 Mary investigated the effects of increased active layer moisture on permafrost sustainability in Arctic and subarctic peatlands, to help differentiate conditions where increased moisture leads to an increased thermal offset from conditions where increased moisture may lead to a deepening of the active layer and permafrost degradation.
Poster
Kerr, M, Roy-Leveillee, P. 2018. The effects of increased ground moisture on permafrost sustainability. 2018 Biology Graduate Seminar at Laurentian University, April 2018, Sudbury, ON. doi:10.6084/m9.figshare.6167927
---
Nathan Romahn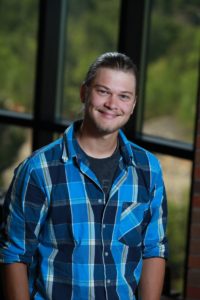 Nathan is a second year student pursuing a degree in Outdoor Adventure Leadership (ADVL) with a minor in Geography at Laurentian University. He completed his ADVL internship with the Permafrost Research Laboratory in summer 2016, providing logistical support for Emma's thesis research in the Blackstone Uplands of central Yukon. Through his work Nathan assisted with the planning and implementation of camp and transportation logistics, the investigation of safety concerns relevant to the study area, and permafrost data collection activities in the field. Nathan is an experienced hiker and avid  rock climber, and it was great to have him on our team to facilitate field logistics.
---
Erin Gordey
Erin Gordey worked as a research assistant at the permafrost research laboratory. She built a scale model to mimic frost penetration and ice segregation in fine grained sediment, assessed organic matter and carbon content in permafrost samples, and helped us to continue improve the set-up of our lab and work space. Erin is a graduate of the Laurentian University Geography Program, and has extensive experience working (and living) in Arctic and northern communities. Since fall 2017, she is pursuing a MA in Indigenous Relations at Lauentian University.
---
Krystal Siebert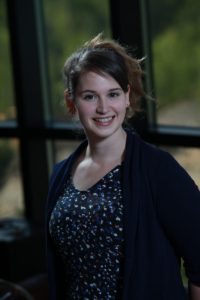 Krystal worked as a research assistant at the permafrost laboratory. She used GIS to assist with the calculation of thermokarst lakeshore erosion rates in the tundra of Old Crow Flats. Krystal also worked on a circumpolar inventory of tundra lowlands with thermokarst lakes, and helped setting-up the new permafrost laboratory. She left us in fall 2016, to attend Ryerson University, where she completed a Masters of Spatial Analysis.