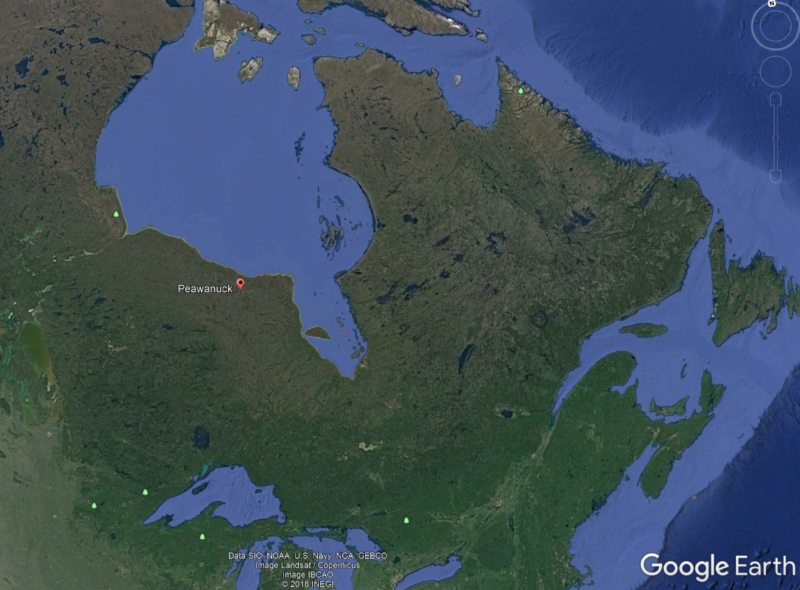 Adam  joined Maara Packalen and Jim McLaughlin from the OMNR-F to conducted field  work from August 18th to 27th  near Peawanuck, Ontario, in the traditional territory of Winisk First Nation.
Before data collection, Adam, Jim, Maara, and other researchers from OMNRF participated in a 4 day outreach event (15th to 18th) to meet new community members, and reinforce existing relationships. The group of researchers camped at Hawley lake with approximately 30 community members, including  youth and elders, and conducted demonstrations and workshops. Adam got to dig a big pit with the kids to show them what permafrost is and where it is found, which was a big hit because kids enjoy playing in the mud, and so do permafrost researchers! Adam and Jessica, an OMNRF intern, had a chance to discuss opportunities for youth in science and research. This event was organized by Sam hunter, the community environmental steward.

After the camping trip, field work began to the east of Peawanuck, where Adam collected cores of active layer peat, permafrost, and thermokarst from palsas and peat plateaus. One of the cores that had over 50 cm of pure ice! He also installed stakes fitted with small temperature data loggers to monitor snow pack development through the winter, and temperature sensors into the top of permafrost to report on the relationship between snow pack and palsa degradation.
Though tired at the end of the trip, Adam, Jim, and Maara were happy with the work accomplished and sad to leave Peawanuck until next year.