Pascale Roy-Léveillée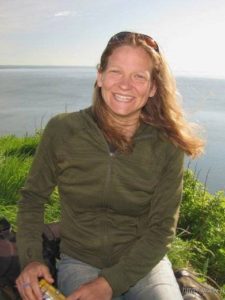 Pascale is an assistant professor of Geography at Laurentian University, in the School of Northern and Community Studies. Her research considers permafrost conditions and patterns of permafrost degradation in Arctic and sub-Arctic peatlands, and is conducted in collaboration with communities living in permafrost landscapes. Her current work focuses on thermokarst lake initiation, permafrost degradation near thermokarst lakeshores, and permafrost recovery in drained lake basins, and takes place in Northern and central Yukon.
---
Emma Ciric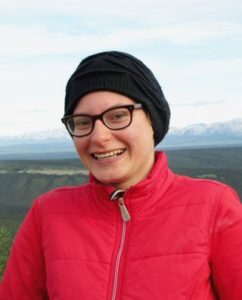 Emma is a 4th year student with an interest in Arctic and SubArctic environments. She is pursuing a BA in Geography with a minor in biology and a certificate in geographical techniques (GIS, air photo interpretation, etc). Emma has previous experience with wildlife biology field work in Peru, but has decided to focus her studies on northern environments. Emma's thesis project aims to describe and assess thermokarst development in the valleys of the Blackstone and East Blackstone rivers near Chapman Lake, in central Yukon. This project will provide important information to assess the impact of climate on local peatlands and on caribou habitat, and it will help contextualize the monitoring work conducted along the Dempster Highway.
---
Nathan Romahn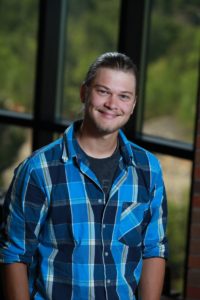 Nathan is a second year student pursuing a degree in Outdoor Adventure Leadership (ADVL) with a minor in Geography at Laurentian University. He is doing his ADVL internship with the Permafrost Research Laboratory this summer, and will  be providing logistical support for Emma's thesis research in the Blackstone Uplands of central Yukon. Through his work Nathan assists with the planning and implementation of camp and transportation logistics, the investigation of safety concerns relevant to the study area, and permafrost data collection activities in the field. Nathan is an experienced hiker and avid  rock climber, and we're thrilled to have an ADVL intern with us this summer.
---
Erin Gordey
Erin Gordey is working as a research assistant at the permafrost research laboratory. She is building a scale model to mimic frost penetration and ice segregation in fine grained sediment, is assessing organic matter and carbon content in permafrost samples, assisting with equipment orders, and helping us to continue improve the set-up of our lab and work space. Erin is a graduate of the Laurentian University Geography Program, and has extensive experience working (and living) in Arctic and northern communities.
---
Former lab members
---
Krystal Siebert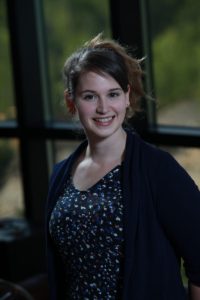 Krystal is working as a research assistant at the permafrost laboratory. She is using GIS to assist with the calculation of thermokarst lakeshore erosion rates in the tundra of Old Crow Flats. Krystal also works on a circumpolar inventory of tundra lowlands with thermokarst lakes, will help setting-up the new permafrost laboratory, and is even drafting up possible logos for the lab! She will be leaving us in fall 2016, to pursue a Masters of Spatial Analysis at Ryerson University.